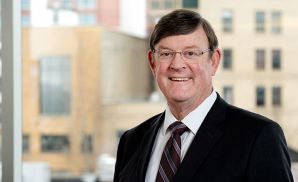 Terry Cline, CRNA

|

Chief Clinical Officer
Terry Cline provides active oversight and management of the anesthesia departments within each of MedStream's client hospitals. As Chief Clinical Officer since 2009, Terry has 35 years of experience and a proven ability to identify, stabilize, and correct issues impacting clinical and operational functions.
Terry embodies MedStream's leadership capability, bridging both clinical and administrative needs to accommodate financial goals and deliver superior clinical services. "We work for three sets of people: patients, surgeons, and administration. Our process includes extensive relationship-building, from OR technicians to surgeons to CEO." While implementing procedural, staffing, and management changes, Terry still practices clinically, maintaining an active presence in the OR to observe direct patient care first-hand.
"I'm motivated by the satisfaction that comes from fixing problems and getting people working together to create a smooth-running department. Enhanced performance – and higher patient satisfaction scores – have a direct correlation to an environment where people feel valued."
Credentials
Bachelor of Science Degree in Nursing, University of Southwestern Louisiana
St. Joseph's School of Nurse Anesthesia, Fort Worth, TX