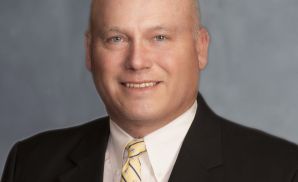 Rodney V. Pugh, MD

|

Clinical Regional Director
Our Regional Medical Directors provide administrative and clinical leadership across the MedStream service footprint. Dr. Rodney Pugh integrates the MedStream model into new client hospitals, ensuring the consistent application of best practices while monitoring departmental performance.
Prior to joining MedStream, Rodney served as the Chairman and President of AllCare Clinical Associates and as the Chairman of Mission Hospital Department of Anesthesia. He has also been active in multiple medical society boards. These engagements demanded of Rodney two levels of accountability to the community: both in a broad capacity leading improvement-based programs, and in a more focused application, treating one patient at a time.
Serving as a liaison between our local providers and our corporate headquarters, Rodney provides important guidance and feedback in both directions. "The opportunity to work clinically and problem-solve with colleagues on the ground is naturally rewarding. However the chance to scale that success beyond a single location is immensely gratifying. Knowing we are serving a larger community through MedStream makes the collaboration that much more meaningful."
Credentials
Anesthesiologist, AllCare Clinical Associates, P.A. 1990-2017
Anesthesiology Internship and Residency: University of Texas Medical Branch
MD: University of North Carolina School of Medicine
Member of AMA, North Carolina Society of Anesthesiologists, AS and Buncombe County Medical Society