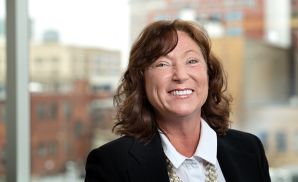 Dewana Gillenwater

|

Chief Accounting Officer
Even 30 years ago, Dewana possessed a unique combination of IT and public accounting skills which have gone on to position her in numerous roles as a valuable asset. MedStream and our health care clients now benefit from this duality.
We have also gained an accomplished financial executive leader, as she has a personal affinity for healthcare patients and our community. With that focus, it is a priority for Dewana to work to help companies who help people.
"My career goals have been to manage people and processes, work with highly technical financial systems, serve as a liaison between financial and information technology groups, identify areas for improvement to systems and processes while ensuring accuracy and reliability of data." MedStream is thrilled to have Dewana as a part of our team by leading our accounting department toward an overall goal of providing excellent service and productive partnerships with our community.
Credentials
Over 30 Years Accounting/Systems experience with 22+ years experience specifically in Healthcare.
Experience:
Director of Accounting, Comprehensive Pharmacy Services
Director of Accounting Systems, Accredo Health Group, an Express Scripts Company
Director of Accounting, Progressive Insurance Company
Controller-Outpatient facilities, LeBonheur Children's Hospital
Accountant, University of Tennessee Bowld Hospital
Auditor/CPA, Ernst & Young
Bachelor of Science in Accounting and Bachelor of Science in Computer Information Systems, University of North Alabama