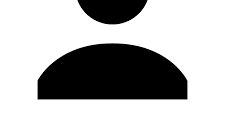 Brandon Clary

|

Vice President of Client Services
Brandon was born in Anderson, SC, which is a town in the upstate of South Carolina. He attended the University of South Carolina where he earned a double bachelors in Marketing and Management with an emphasis in human resources. He also attended the Medical University of South Carolina where he earned a Master of Healthcare Administration degree (MHA).
Brandon spent ten years in the medical device space in multiple capacities working with an array of surgeons in the OR setting. He also spent 8 years in hospital administration serving as CEO of three not-for-profit hospitals. He has also served on numerous boards and committees within the different communities he served to remain active and help strengthen and bring new healthcare resources to those communities. Brandon has a very diverse, well-rounded background in the healthcare arena where he can utilize his differentiated experiences and deploy these capabilities for his current employer, which is MedStream Anesthesia, PLLC, a national anesthesia management company based in Asheville, NC. Brandon serves MedStream as the Vice President of Client Services.
Brandon will work with specific accounts to build and strengthen relationships, serve all their operational, financial, and clinical needs with the support of the great team and culture that MedStream exhibits, all while creating a strong partnership of collaboration with the client. "I have had the opportunity to serve as a client and now serve the clients with the same passion and integrity that was given to me. I am genuinely excited to be part of the MedStream team, where we can build upon the great successes and continue to be the anesthesia provider of choice.
Credentials
CEO, AnMed Health Cannon, Pickens, SC
CEO, Elbert Memorial Hospital, Elberton, GA
CEO, Edgefield County Hospital, Edgefield, SC
Territory Manager, Terumo Cardiovascular Group, Ann Arbor, MI
Direct Sales Representative, Angiotech-Surgical Specialties, Vancouver Canada
Territory Manager & Craniofacial Consultant, Osteomed LLC, Addison TX