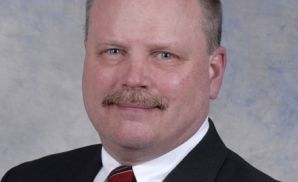 Kenneth R. Ellington, MD

|

President
Dr. Ken Ellington is the founder and President of MedStream, channeling 30 years of experience as a board-certified anesthesiologist to hospitals seeking his experience, innovation and partnership. Early on, he gravitated toward leadership positions, possessing a natural ability to build teams and resolve problems in a collaborative process.
"I experienced operating rooms in chaos, where surgeons couldn't get their cases done, and there were issues with everything from training to schedules. The clinical concerns sparked in me an interest to make things better. So I helped form a committee of the whole OR staff who worked to take the program from inefficient to efficient. It was a key experience, one that was very satisfying."
As a partner at Asheville Anesthesia Associates, Ken helped build the 15th largest anesthesia organization in the United States. During this time, he assumed the firm's chairmanship as well as being appointed Director of Perioperative Services at Mission Hospitals, a key hospital client of the firm. Under his leadership, the perioperative services team transformed the hospital's surgical program from one of the poorest performing to one of the highest-ranking programs in the United States.
Ken's leadership accomplishments led to an active consulting practice, with numerous engagements in anesthesia and OR management throughout the Southeast. He established Medstream in 2006 as a natural extension of his expertise, creating a company dedicated to improving efficiencies in healthcare with a focus on anesthesia services and perioperative management.
Ken is only satisfied when he successfully transforms a dysfunctional environment into a successful workplace. "My driving motivator is to form happy, cordial practices within the hospitals we serve, where everybody enjoys going to work, patients are well-taken care of and hospitals are successful. Improvements within the surgical program can make a huge difference to a hospital, the difference between success and failure."
With MedStream, "I've built a team with demonstrated leadership ability, people who put the emphasis on building relationships, conduct themselves in such a way to always provide value and who want to do something good first and foremost."
Credentials
Medical Director of Perioperative Service at Mission Hospitals in Asheville, 1998-2007
Chairman, Asheville Anesthesia Associates, 2001-2005
Board Certified, Diplomat American Board of Anesthesiology, 1991
M.D. with honors: University of North Carolina School of Medicine
Surgical Internship: University of Florida
Residency: University of Virginia
Member of AMA, North Carolina Medical Society, ASA and ASRA