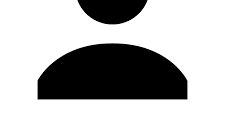 Kevin Hollifield, CRNA

|

Clinical Regional Director
Kevin Hollifield has over 30 years of experience in healthcare. His varied experience includes pre-hospital provider, and every level of nursing care from nursing assistant to nursing supervisor. Kevin has provided anesthesiology services for over 23 years as a staff CRNA and Chief of Anesthesia in most every setting, rural Critical Access hospitals, surgery centers, office based clinics and trauma centers.
Kevin has a passion for rural communities to have access to high quality community based care. Kevin encourages and practices evidence based care to provide his patients, their families, and the medical community he serves with consistent quality outcomes. He recognizes that happy, healthy, satisfied patients requires more than 'a pill", it requires kindness, compassion, empathy and some humor.
Kevin believes in the power of positivity , integrity, accountability and life-work balance in promoting a high quality, skilled and healthy team.
Credentials
MSN- University of North Carolina-Greensboro
Certificate of Nurse Anesthesiology- Raleigh School of Nurse Anesthesia
BSN- Winston-Salem State University
Associate Science Nursing- Caldwell Community College
Certificate Nursing-LPN- Mayland Community College