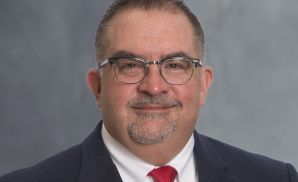 G. Scott Cruise, CRNA

|

Clinical Regional Director
Scott has over twenty years of clinical anesthesia experience and over a decade of leadership/administrative experience. He has served many roles in multiple facilities and has been with MedStream for a total of ten years. " I feel that my experience in multiple facilities and regions gives me a wider insight into the differences that are inherently present in different practices. This makes it easier to identify and help formulate solutions to different issues that may arise within the day to day operation of our facilities".
The role of Regional Director of Clinical Services is unique in the fact that the RDs not only work directly with the chief CRNAs, CRNA and anesthesiologist staff, and Medical directors, but also the surgical and hospital administrative staff. "We, as a company, serve many customers. Our providers, our hospitals, our surgeons, and most importantly, our patients, form multiple pieces of our customer base. With any one os these "pieces " missing, we cannot serve our role as a quality anesthesia company".
Credentials
Masters of Science Nurse Anesthesiology- May 1999
Charity Hospital/Xavier University School of Nurse Anesthesiology
Bachelor of Science Nursing- May 1994
University of Southern Mississippi